Broadcast date: December 24th, 2021
You can join and watch this episode on Youtube, Spotify, iTunes, Amazon Music, or Google Podcasts.
Hohoho, and welcome to the 24th and final door of our MBSE Podcast Advent Calendar.
Today is a special day for many. We will avoid burdening your brain with modeling topics today.
Instead, we will end by lighting up our Christmas tree. Here, only with a static picture, but the simulated version in the video actually lights.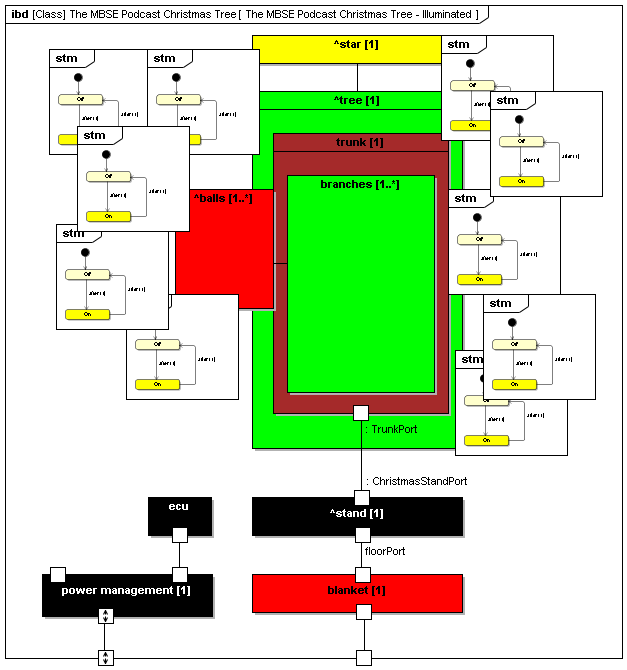 This can also be done much more amazing with more effort. Model simulations can be provided with graphical interfaces in order to play around with a system at an early stage before anything has been implemented.
Finally, here's a little gift from us: our MBSE Podcast Christmas Tree model. You can download it as Cameo model or as an XMI model and you play around with it yourself.
Next year we will see and hear you again in the usual way. We will soon announce the first dates with new exciting topics via our website and social media channels Facebook, LinkedIn, Instagram, and Twitter.
We wish you all a Merry Christmas, and a Happy New Year, and stay healthy!
Podcast: Play in new window | Download